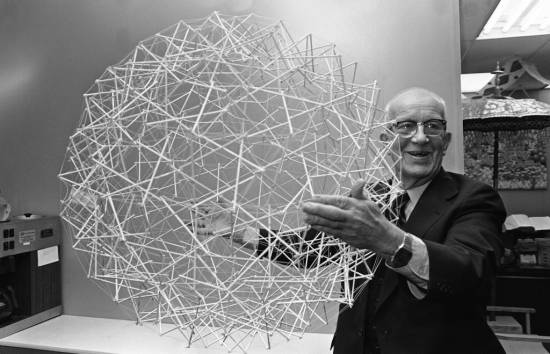 My own working assumption of why we are here is that we are here as local-Universe information-gatherers and that we are given access to the divine design principles so that we can therefrom objectively invent instruments and tools -- e.g., the microscope and the telescope -- with which to extend all sensorial inquiring regarding the rest of the to-the-naked-eye-invisible, micro-macro Universe, because human beings, tiny though we are, are here for all the local-Universe information-harvesting and cosmic-principle-discovering, objective tool-inventing, and local-environment-controlling as local Universe problem-solvers in support of the integrity of eternally regenerative Universe.
Human integrity is the uncompromising courage of self-determining whether or not to take initiatives, support or co-operate with others, in accord with all the truth and nothing but the truth, as conceived by the divine mind, always available in each individual.
Whether we are able to be a complete success or failure is in such critical balance that every smallest human test of integrity every smallest moment-to-moment decision tips the scales affirmatively or negatively.
We humans are manifestly here for problem-solving and,
if we are any good at problem-solving, we don't come to utopia, we come to more difficult problems to solve.